Why Use Caulfield Associates Ltd?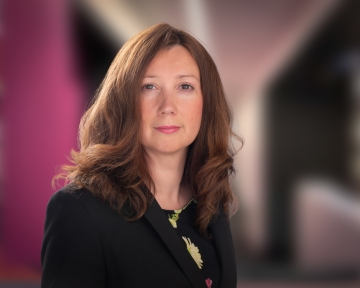 Caulfield Associates Ltd offer Finance Director services throughout the North West of England to SME's. The business was founded by Cheryl Caulfield a Fellow member of the Association of Chartered Certified Accountants in 2013. With many years of industry experience Cheryl Caulfield is not 'just your Finance Director or accountant', she is a commercially astute Finance professional and is cross functional across all aspects of the business. Think of her as your 'critical friend'.
We here at Caulfield Associates Ltd specialise in owner and family managed businesses across all industries. Testimonials can be found on the Linked In profile.
We provide excellent incisive management information on a timely basis to aid the business decision making. We will implement plans to enhance profit margins, provide strategic support and produce business plans, funding proposals and the all important cash flow forecasts.
Our Finance Director's role is not non participating. Your business views, cultures and opinions will be challenged from operations strategy to pricing , from marketing plans to board/staff remuneration to ensure your future plans are financially viable, compliant and sustainable.
No business in our opinion should be without a Finance Director, even if for one day a month. Caulfield Associates Ltd ensures your Finance Infrastructure is strong and cost efficient whilst providing the highest level of Financial support for your business. We are the credible service your business needs to take it to the next level, turn it around or even to help with an exit strategy.
Take advantage of the experiences and expertise of our team so that your business receives the support it requires to take it to the next level.
---